10-26-19 Activist from Act for Canada has mailed over 500 copies of Killing Canada to every member of the Canadian Parliament and media outlets.
https://d.tube/v/vladtepesblog/QmbFirYa4pefq8WTudsztg4RPoK3MB9FBrAUDsGdCX23zC
more info at https://vladtepesblog.com/2019/10/17/copies-of-michael-hansens-movie-killing-canada-mailed-to-media-every-mp-in-parliament/
10-05-19 The Ezra Levant Show, lawyer John Carpay joins Ezra Levant to talk about his legal battle against a public library in Ottawa halting the screening of the documentary Killing Europe.
09-20-19 Just received this screenshoot from Swedish journalist Ingrid Carlqvist. Apparently any articles that mention Killing Europe are now being demonetized by adsense. The first step in censorship is to hit the independent journalists on their livelihood. One can only fear that this is the first step in completely censoring any mentioning of Killing Europe or any other talk of the effects of mass immigration.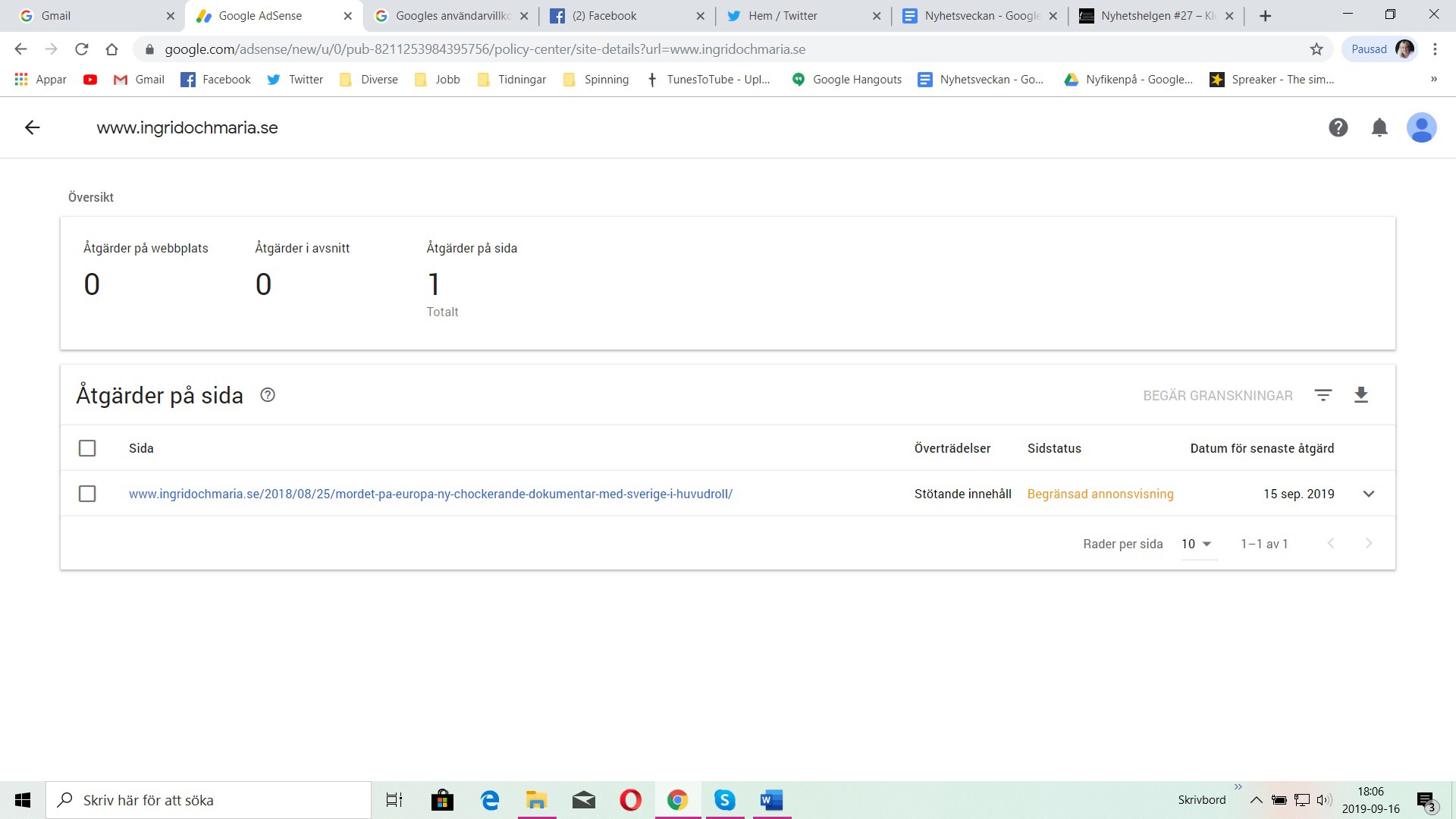 08-28-19 Appearance on the nationally syndicated radio show The Bill Martinez Live

Link(scroll to the bottom):
08-08-19 Empire Strikes back…how the left is going into censorship mode of my movies. More from The Glazov Gang and Breitbart News Network.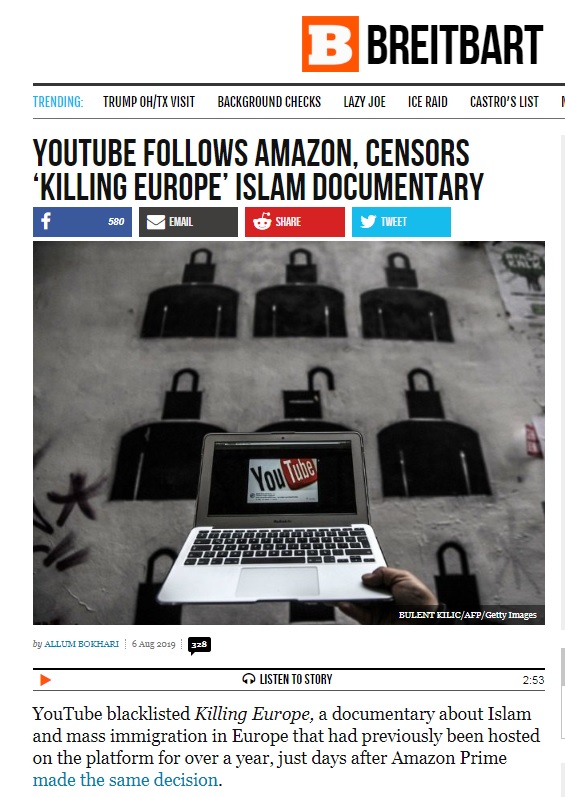 Link to article: https://www.breitbart.com/tech/2019/08/06/youtube-follows-amazon-censors-killing-europe-islam-documentary/
07-25-19 Big tech decided it was now time to take me down. Article on Breitbart News Network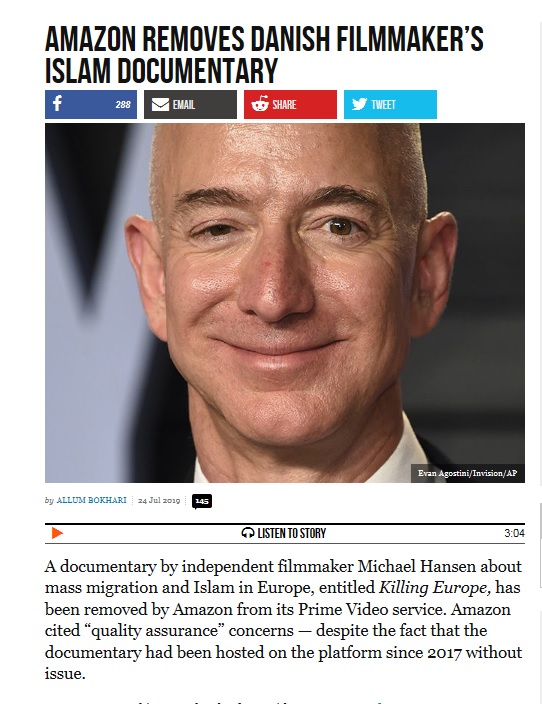 Link: https://www.breitbart.com/tech/2019/07/24/amazon-removes-danish-filmmakers-islam-documentary/
07-23-19 I appeared on Infowars to talk about my movie.
07-17-19 Breitbart News Network did a series of articles on Killing Free Speech Part I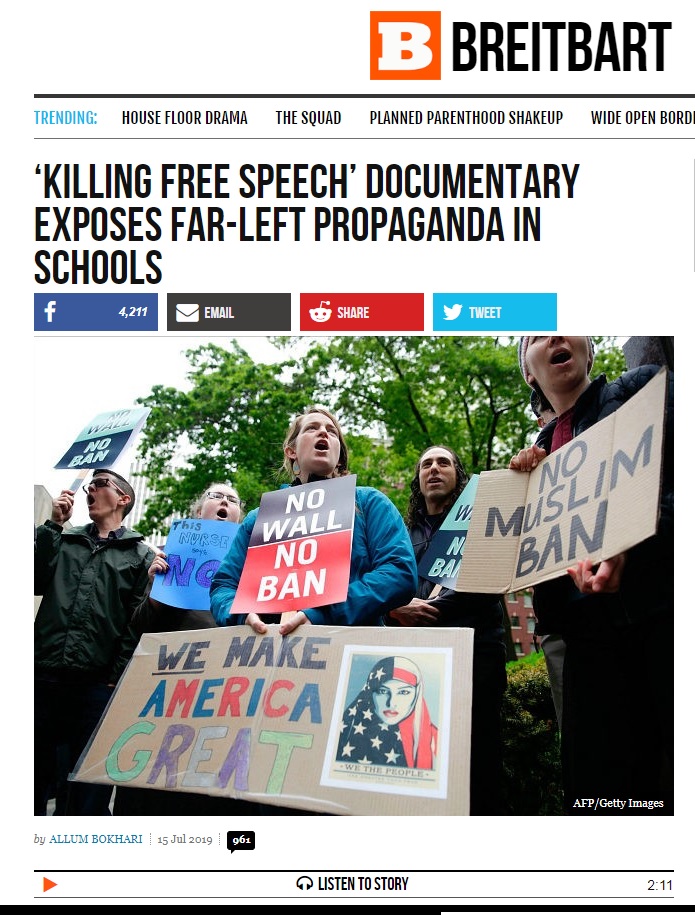 Article 1:
https://www.breitbart.com/tech/2019/07/16/watch-antifa-extremist-compares-maga-hats-to-swastikas/
Article 2:
https://www.breitbart.com/tech/2019/07/15/watch-cair-official-admits-women-dont-have-equal-rights-under-sharia-law/
Article 3:
https://www.breitbart.com/tech/2019/07/15/killing-free-speech-documentary-exposes-far-left-propaganda-in-schools/
06-30-19 From time to time I appear on One America News to talk about mass-migration
05-28-19 We just started shooting for Killing Free Speech Part II. A big thanks to Allum Bokhari from Breitbart News Network for the interview and help.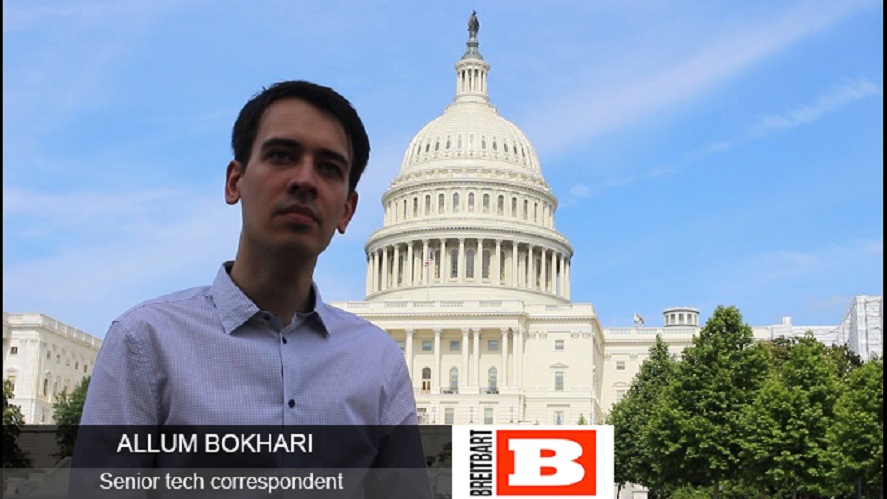 03-14-19 screening of "Killing Free Speech" in Missouri hosted by America First MO. For more info:
https://m.facebook.com/events/246417546150391
For the folks in Missouri, here is a clip from the movie featuring CAIR.
02-07-19 massive DDos attack on server hosting Killing Canada. This was the second server to host the movie. We have made it avaible on vimeo in the hopes that the movie will stay up. More in this on Vlad Tepes: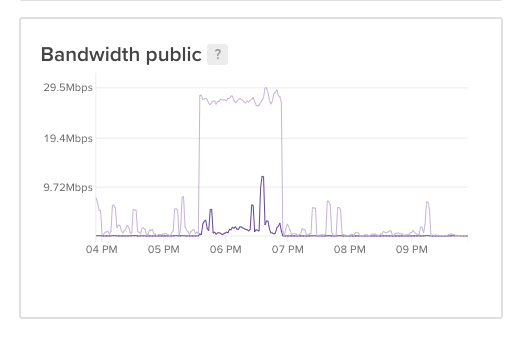 https://vladtepesblog.com/2019/02/07/unknown-agent-attempts-take-down-of-movie-killing-canada/
02-03-19 A story from the Tomi Lahren show when she was on the Blaze. We can neither confirm or deny we were behind this film. 
01-21-19 Article on the Gateway Pundit about the release of Killing Free Speech.
SHOCKING: Leftists Are Working Overtime to Shut Down Movie "Killing Free Speech" on Media Bias and Border Security — WATCH IT HERE!
10-20-18 Article on BizPac Review  the movie and Border Patrol screening
US Border Patrol agents show screening of powerful 'Killing Free Speech' movie: See it here
10-4-18 Proud to announce that National Border Patrol Counsel (San Diego) will be hosting the world premiere of Killing Free Speech
Private Movie Screening of "Killing Free Speech." RSVP ASAP to make sure you have a seat. pic.twitter.com/R9DHUbcMv3

— NBPC 1613 San Diego (@NBPC1613) October 4, 2018
Killing Europe featured on One America News Network:
09-29-18 A story on "Killing Canada: O Canada" from Rebel Media
09-19-18 The film "Killing Europe" has been nominated for an award by the London based organisation Passion for Freedom: 
6-6-18 Ottawa Public Library sued for cancelling controversial documentary
Ottawa Public Library sued for cancelling controversial documentary
article from The Ottawa Citizen
Library faces court challenge over cancellation of controversial film
3-9-18 Krudttoenden, the venue attacked by Islamist in 2015, refuses to host screening of "Killing Europe" in Copenhagen as the film deals with "issues too risky to talk about". I guess I don't blame them on a personal level. However, this shows the terrorist have been successful in scaring some into submission in Denmark.
NOTE: Article is in danish
http://www.uriasposten.net/archives/91167
Michael Hansen's appearance on the GLAZOV GANG:
FROM BIZPAC REVIEW: How "Killing Europe" proves that President Trump is right about Europe:
Trump's tweet on Muslim migrant violence proven right in documentary 'Killing Europe'
Articles on the Antifa induced cancellation of the Ottawa/Canada Screening: 
ACT for Canada rep. Alexandra Belaire is interviewed on Ottawa formerly conservative talk radio AM station, CFRA. This is pertaining to the Ottawa Public Library now deciding what movies people are able to see or not based on unspecified criteria:
VARIOUS ARTICLES ON KILLING EUROPE: 
www.metronews.ca/news/ottawa/2017/11/26/filmmaker-behind-killing-europe-criticizes-cancellation
Ottawa library cancels planned screening of controversial 'Killing Europe' doc
http://tundratabloids.com/2017/10/documentary-killing-europe-a-danish-expatriate-returns-home-to-view-the-remains/
Filmmaker Michael Hansen ("Killing Europe") shows how Trump tweet is right on Muslim migrant violence in Europe